CALL FOR ARTISTS
"Traditions and Connections"
First Floor Gallery Exhibit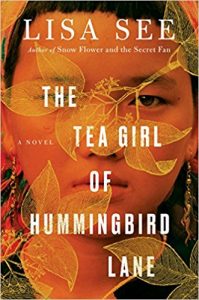 CALL SUMMARY:
The City of Santa Clarita Arts and Events division is seeking art entries for an exhibit that will feature a variety of art addressing the theme of family traditions and connections.  This exhibit will be featured in the First Floor Gallery at City Hall and is open to artists located in Los Angeles and Ventura Counties.
PROJECT DESCRIPTION:
The City of Santa Clarita is seeking art for an upcoming exhibit titled "Traditions and Connections."  This exhibition will be displayed in conjunction with the One Story, One City program, which is presented by the Santa Clarita libraries.  The book for 2019 is "The Tea Girl of Hummingbird Lane."  This book by #1 New York Times bestselling author Lisa See, is a moving story about tradition, tea farming, and the enduring connection between mothers and daughters.
Specifically, we are looking for art that features, highlights, or uses family connection, tradition(s), or mother daughter relationships in the piece.
The exhibit will be on display from March 1, 2019 to May 31, 2019.
TIME LINE:
Art must be submitted for consideration via email by January 10, 2019.
January 10, 2019         Art submission deadline
January 16, 2019         Selection of art
February 15, 2019       Artwork label information to the Arts and Events office
February 28, 2019       Art drop off
The City of Santa Clarita's Arts and Events division reserves the right to change the project timeline.
HOW TO APPLY:
Artists interested in being considered should visit www.santa-clarita.com/CallForArtists and fill out the submission application.  If you have any questions, please contact Jeff Barber at jbarber@santa-clarita.com.
ELIGIBILTY:
The project is open to all artists regardless of race, color, religion, natural origin, gender, age, military status, sexual orientation, marital status, or physical or mental disability. Artist teams are eligible to apply, including teams of artists from multiple disciplines.
APPLICATION: