Schedule:
Breakfast  (continental)      9:00 AM
---
VISUAL, FILM, MUSIC    10:00 AM TO 10:30 AM
Opening Remarks & Keynote Address by L.A. County Arts Commission.
"State of the Arts in Santa Clarita" by City of Santa Clarita representative.
---
VISUAL –  Getting into Galleries    10:30 AM TO 11:30 AM 
Virginia Arce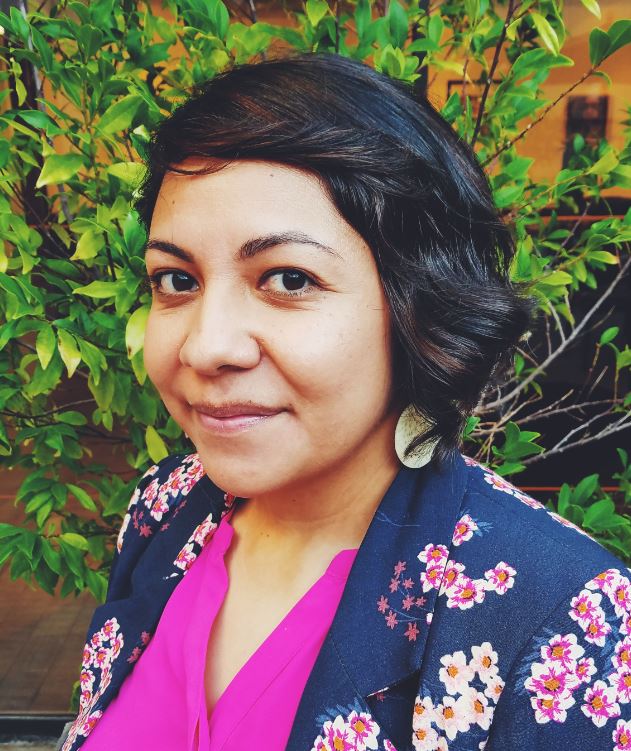 Virginia Arce received her BFA in Photography from Otis College of Art and Design and her MFA in Critical and Curatorial Studies from the University of California Irvine. Her ten years of curatorial experience spans artist run spaces, nonprofit organizations, and commercial art galleries. She is a co-editor of The Invisible Archive, a journal focused on performance art and time-based creative practices. The journal launched in Los Angeles this spring and will launch it's Berlin volume this fall. She is the Exhibitions Program Coordinator for the City of Irvine's Fine Arts Center, where she is the curator of the center's exhibitions which focus on contemporary art and supporting emerging and mid-career artists.
Maurizzio H Pineda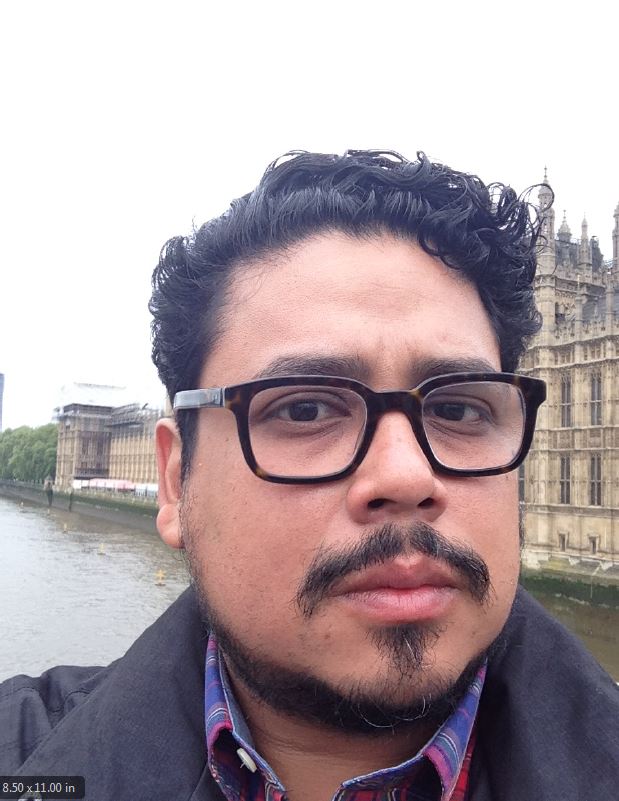 Maurizzio Hector Pineda is a curator who currently lives and works in Southern California.  His most recent curatorial projects include HYDRIA, Coagula Curatorial 2019 (C.A.), NOW /AHORA/TIJUANA, HAPPENING, Club A (MX) 2018, Nuevo Dragon City, Grand Central art Center (C.A.) 2018. During his tenure at the Torrance Art Museum, he co-curated The Gilldless Age, 2016 and developed the 2017 SUR: Biennial with a focus on Cuban contemporary art for the TAM. This project was part of the Getty PST: LA/LA initiative. Mr. Pineda received his undergraduate degree in Interdisciplinary Studies from the San Francisco Art Institute in 2000. From 2001-2005 he was the owner and director of SWYS Gallery in Long Beach, CA and has worked at the Santa Monica Museum of Art and for Regen Projects in Beverly Hills.  He has curated exhibitions for Togonon Gallery in San Francisco and was a visiting curator at The Tree House Gallery in Los Angeles, curator in residence at the NLE Curatorial Lab where he co-curated The Only Way Out Is Through (NYC) in 2014, and the Curatorial Director at The Mission Cultural Center for Latino Art in San Francisco, 2009-2012.
---
MUSIC –  Making A Music Career    10:30 AM – 11:30 AM
Bill Bergman
Bill Bergman is a founding member of Jack Mack and the Heart Attack Horns.  He has toured the nation and played with such great's as Bonnie Raitt, Kanasas, Dan Fogerty, Glenn Frey, Neil Diamond, and many others.  Jack Mack and the Heart Attack Horns have earned the handle The Soul of the Blues culminating from a well-travelled three decades of touring and live performances, seven critically acclaimed record releases, blockbuster movie soundtracks including the Police Academy, numerous television appearances on every late night show imaginable as well as on CBS, NBC and ABC.
Maury Baker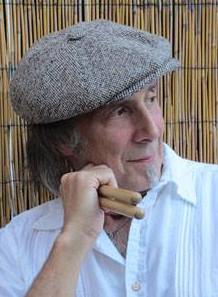 Maury Baker toured with Janis Joplin, and performed at Woodstock with her.  He has had many television appearances including with Tom Jones, Glen Campbell and others.  Maury played drums on Janis Joplin's record "Kozmic Blues," which had the hit single "Try" among others.  Mr. Baker has also played and recorded with Frank Zappa, Jimi Hendrix, Jackson Browne, Tom Paxton, Bobbie Gentry, Judy Collins, and many others.  In addition, Mr. Baker is also a composer for TV, film and commercials.
James Harrah
James Harrah began his career in the early 1980s as the guitar player for Rickie Lee Jones on her tour following the album "The Magazine. Shortly after that he signed on to Madonna's "Virgin Tour" and then the "Who's that girl" tour two years later.  His first album "Words Fail Me" was released in 2009 and his second release "Light Years Away" is due out this spring. James has been a part of the music scene for four decades contributing his unique sound to a diverse array of artists such as Jane Child, Herbie Hancock, Melissa Etheridge, Andrae Crouch, Al Jarreau, Leonard Cohen, Jewel and Ziggy Marley.
Gary Brandon
Gary Brandon is one of the original co-founders of pomp LA band White Sister. A front Man keyboardist songwriter in his own right.  Following this, Gary played in the John Parr Live Touring Band, which laid the foundation to what would be the formation of a new band, which was called Radioux City.  Gary continues to play regularly and has made a career for himself playing music.
---
FILM – Oh, The Places Your Film Can Go!     10:30 AM – 11:30 AM
Film Distribution in an Ever-Changing Media Landscape         
Lisha Yakub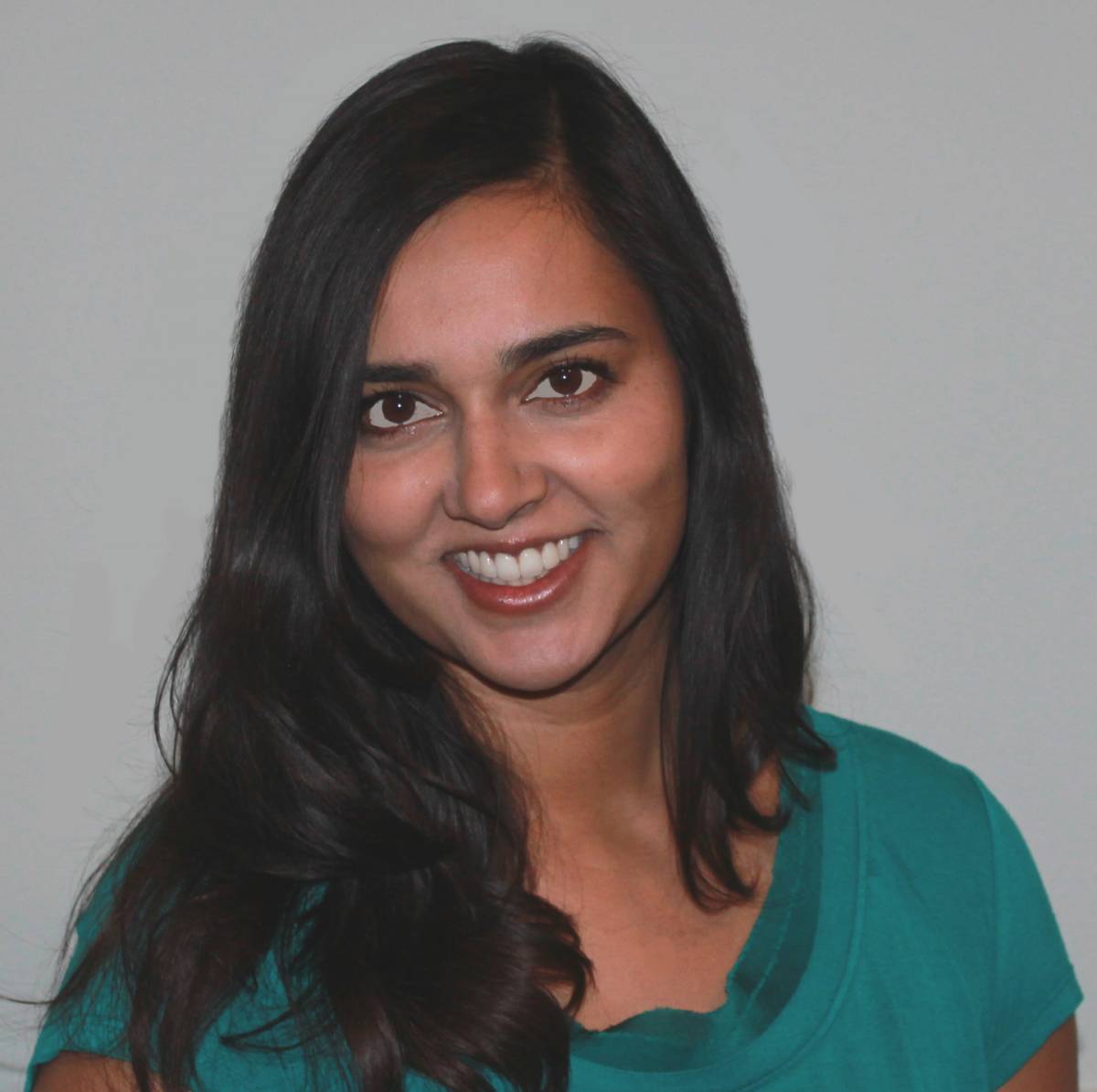 Lisha Yakub is a Santa Clarita-based producer currently building a brand of youth-oriented content for film, television and digital platforms. Her latest feature films, "Operation: Neighborhood Watch" and "Lift Me Up" both received worldwide distribution. She has experience package film, television and new media projects with Discover Management and worked as a creative executive for Elsa Ramo. She also worked in the international publicity department at Sony Pictures Television.
Alexandra Boylan
Award-winning filmmaker Alexandra Boylan is a producer, writer and actor who honed her craft with acclaimed acting instructor Harry Mastrogeorge. Her Production Company, MirrorTree Productions, has produced numerous feature films, including "Home Sweet Home" and "At Your Own Risk." Her company Mustard Seed Entertainment's feature "Catching Faith" had a two year run on Netflix, was on the shelves of Wal-Mart and is currently streaming on Hulu and Amazon Prime. Her film "Wish for Christmas" sold to Pure Flix Entertainment and Universal Studios Home Entertainment.
Jennifer Fischer
Jennifer Fischer​ is a filmmaker, arts educator and film curator. To date, her films have screened at more than 65 film festivals and garnered 15+ best of awards. Her multi-award winning feature film, SMUGGLED, saw her tackling self-distribution, successfully securing theatrical screening events at universities, colleges and community organizations through the United States and abroad. She founded and ran the Santa Clarita Valley Film Festival for 7 years. Indiewire recognized her Film Articles and Resources Pinboard as one of the Top 10 Pinboards for indie filmmakers to follow. She holds a B.A. from Sarah Lawrence College and an M.A. from Harvard University.
---
VISUAL, MUSIC, FILM – Practicing Your Pitch Mixer  12:45 – 1:30 PM 
Marcia Bruce Bush will lead all participants in a session which will assist you in developing your elevator speech.  Learn how to succinctly talk about your art, music, or film.  Learn how to best describe your art form, your latest project, and your passion.  Following the presentation, you will have an opportunity to meet others in attendance through a speed-pitch session.
---
VISUAL –  Your Artist Statement     1:30 PM TO 3:00 PM 
Ted Meyer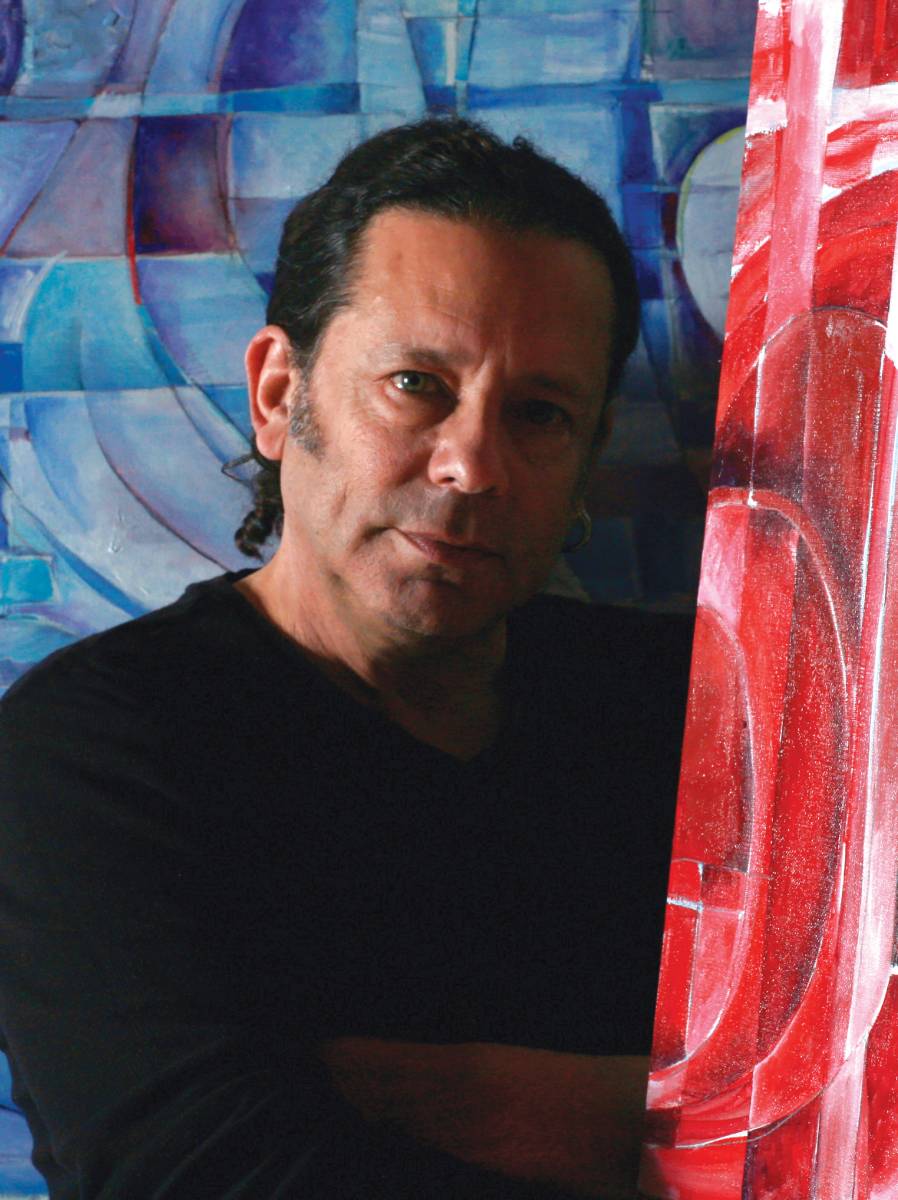 Ted Meyer is a nationally recognized artist, curator and patient advocate who helps patients, students and medical professionals see the positive in the worst life can offer. Ted's 20-year project "Scarred for Life: Mono-prints of Human Scars" chronicles the trauma and courage of people who have lived through accidents and health crises.
Ted seeks to improve patient/physician communications and speaks about living as an artist with illness. Telling stories about his own art and the stories behind his scar art collection, he offers insight into living with pain, illness, and disfigurement. Ted has been featured on NPR Story Corp, PBS, the New York Times, Washington Post, Chicago Tribune, Huffington Post and Market Place. Ted has also been a TEDMED main stage speaker,  His work has been displayed internationally in museums, hospitals, and galleries. As the current  Artist in Residence at Keck School of Medicine Ted curates exhibitions of artwork by patients/artists whose subject matter coincides with the medical school curriculum.  Ted has curated shows by artists challenged by MS, cancer, germ phobias, back pain, and other diseases. In addition, he is a Visiting Scholar at the National Museum of Health and Medicine, and graduate of the  Aspen Institute Leadership Seminars.
Stuart Rapeport
Stuart Rapeport, an artist known for his anti-elitist humorous works of the 1970s. His exhibit at Bleicher Gallery was part of the Getty's Pacific Standard Time initiative and gathered together a number of art aficionados, collectors, and critics prominent in the 70's and 80's. Stuart Rapeport is a native of Los Angeles. He is an alumnus of University High and a graduate of California State University at Northridge (CSUN), initially majoring in mathematics, but as the Viet Nam war continued and student demonstrations in Ohio resulted in dead students, Stuart switched his major to Fine Art.
At CSUN, he studied traditional printmakingstone lithography, intaglio printing, and etching. With some fellow students, he formed Dummy Doggie Press in 1969. Their primary mission was to use experimental printmaking techniques to speak to the political issues of the day. His professors at CSUN included Hans Burkhardt, Walter Gabrielson, and Peter Plagens. Tom Frecano encouraged Stuart to pursue his artistic nature.
---
MUSIC –  Touring In's and Out's   1:30 PM – 3:00 PM   
Sean Carr
Sean started his national touring career in 2011 with a random phone call from a friend asking if I wanted to go on summer tour with the rock band Filter selling shirts. From there, he moved into drum tech and monitor engineer for their next run, and stayed with the band for about three years. Afterwards, he went out with Michael Schenker, then fell into doing some one offs with an EDM group called Keyz n Krates. During this time, Sean hooked up with Everclear and stayed working for them off an on for about 5 years doing everything from Merch, Tour management, and finally overall Production manager and tech. He currently works for Tomcat Trussing/ AREAFOURINDUSTRIES.
Tyler A. James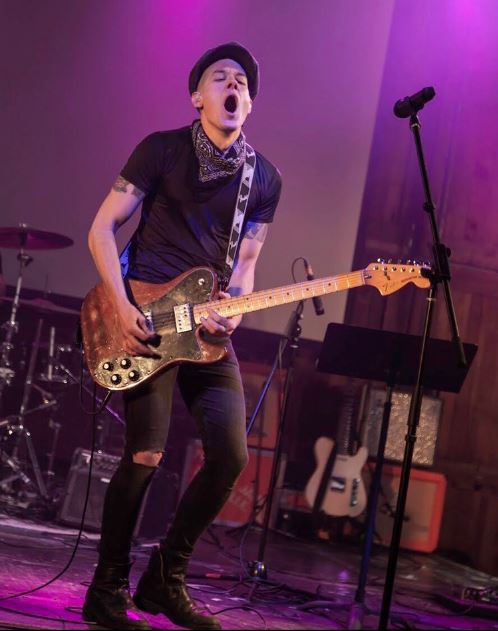 Tyler is a vocalist and multi-instrumentalist who began touring in 2007, initially regionally with local original punk and pop punk bands, which is where his love for the road began. Those early experiences self-booking and self-promoting, sleeping in Wal-Mart parking lots, and eating uncooked ramen noodles have now faded into fond memories, eventually leading to work touring out of Nashville with cover bands (yes, people actually do this with cover bands!) and now touring professionally as guitarist and background vocalist with indie-rock artist The Rocket Summer. He holds a Master of Music degree in Commercial Music Performance from Cal State LA.
Ted Kamp
Ted Russell Kamp has been a professional musician living in Los Angeles for 20 years. He has recorded and toured with Universal South recording artist Shooter Jennings since 2004 including writing the 2005 hit "Steady at the Wheel" from his debut record. Ted has also played or recorded with Duff McKagan, Tanya Tucker, Wilson Phillips, Jessi Colter, Whitey Morgan, Rosie Flores, Tony Joe White and many others. In the past 10 years he has also produced over 20 records for other local and regional artists as well as many under his own name. Ted has also played over 200 shows a year for the past 20 years, touring extensively throughout North America and Europe.
---
FILM – Navigating Hollywood: Building A Career That Works For You    1:30 PM – 3:00 PM
Ben Stanley
Ben Stanley works as a director, cinematographer and photographer. He's made independent films, dozens of music videos, commercials, documentaries and television programs for Discovery Channel, Nat Geo, History Channel, A&E, Spike, Red Bull & many others. Staley has been nominated for three Emmys for cinematography and producing and an Emmy winner for his cinematography on Deadliest Catch in 2014.
Kimberley Browning
Kimberley is a filmmaker and film festival professional. She is the founder and Festival Director of the Hollywood Shorts Film Festival, which launched in 1998 in Los Angeles. She also serves as an Associate Short Film Programmer at the Tribeca Film Festival. She directs and produces film, television, new media and theatre, and is developing new projects under her Griffith Place Films banner. She is the Executive Producer of HBO Access, the network's episodic directing and writing fellowship program.
Nida Chowdhry
Nida Chowdhry is a writer, producer, director and performer. She is co-founder of Stranger Magic Productions, where she co-created the indie TV series Unfair & Ugly which garnered over 300K views and was featured on Aljazeera, NBC, and Refinery29. She also hosts their talk show #TodayIMet. Nida earned her B.A. in English and Film & Media Studies from UC Irvine, and studied improv and sketch at the Upright Citizens Brigade Theater in New York.
---
VISUAL, MUSIC, FILM – Getting Social: The Ins and Outs of Social Media    3:15 – 4:15 PM  
Mitra Cline
Mitra Cline is an interdisciplinary artist and assistant director at the Wildling Museum of Art and Nature. She is an award-winning visual designer with an M.A. from the Pacifica Graduate Institute and a B.F.A. from the Kansas City Art Institute. Mitra facilitates the transition of powerful instincts into creative work for herself. See MyArtistDiary.com for more information.
Jiya Jaisingh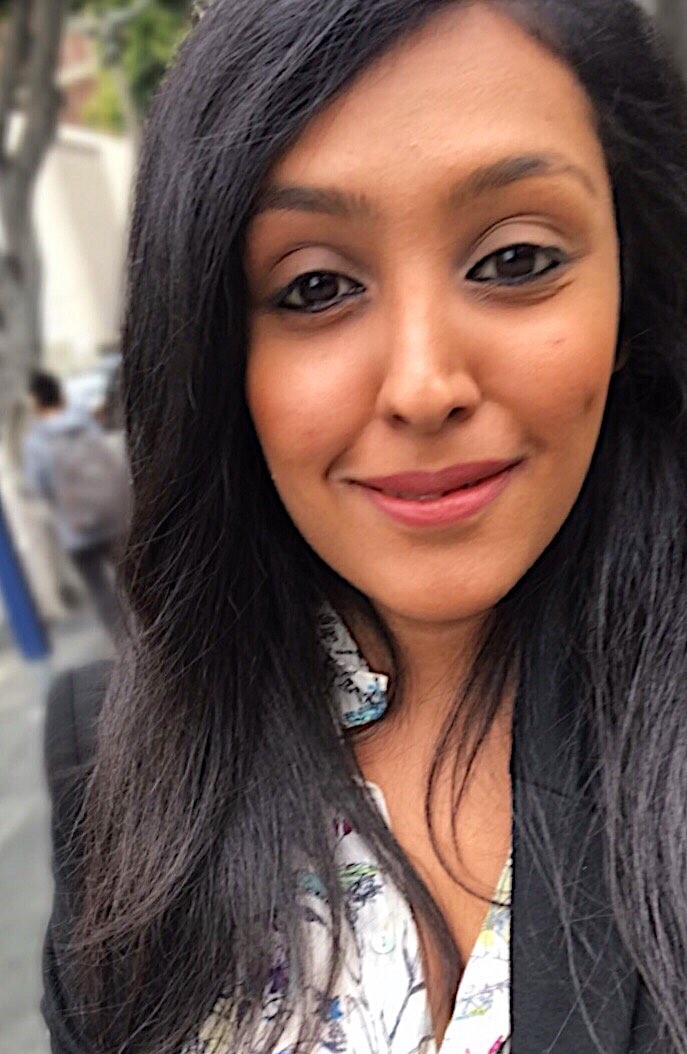 Jiya Jaisingh is a communications professional with experience across different media platforms. She holds a Masters in Communication Management from USC Annenberg, where she focused on branding, social change and creative messaging. She has worked with several leading companies in digital media, such as Kin, Snap Inc., and Wise Entertainment, the company behind the innovative, multi-award-winning show East Los High. As an Account executive at Fraser Communications and originally from Mumbai, Jiya uses her global experience, multicultural perspective and strong communications and journalism background to assist in managing a wide array of clients like Lexus and LA County Department of Public Health.
---
MUSIC – Song Writing       4:30 PM – 6:00 PM   
Emily Zuzick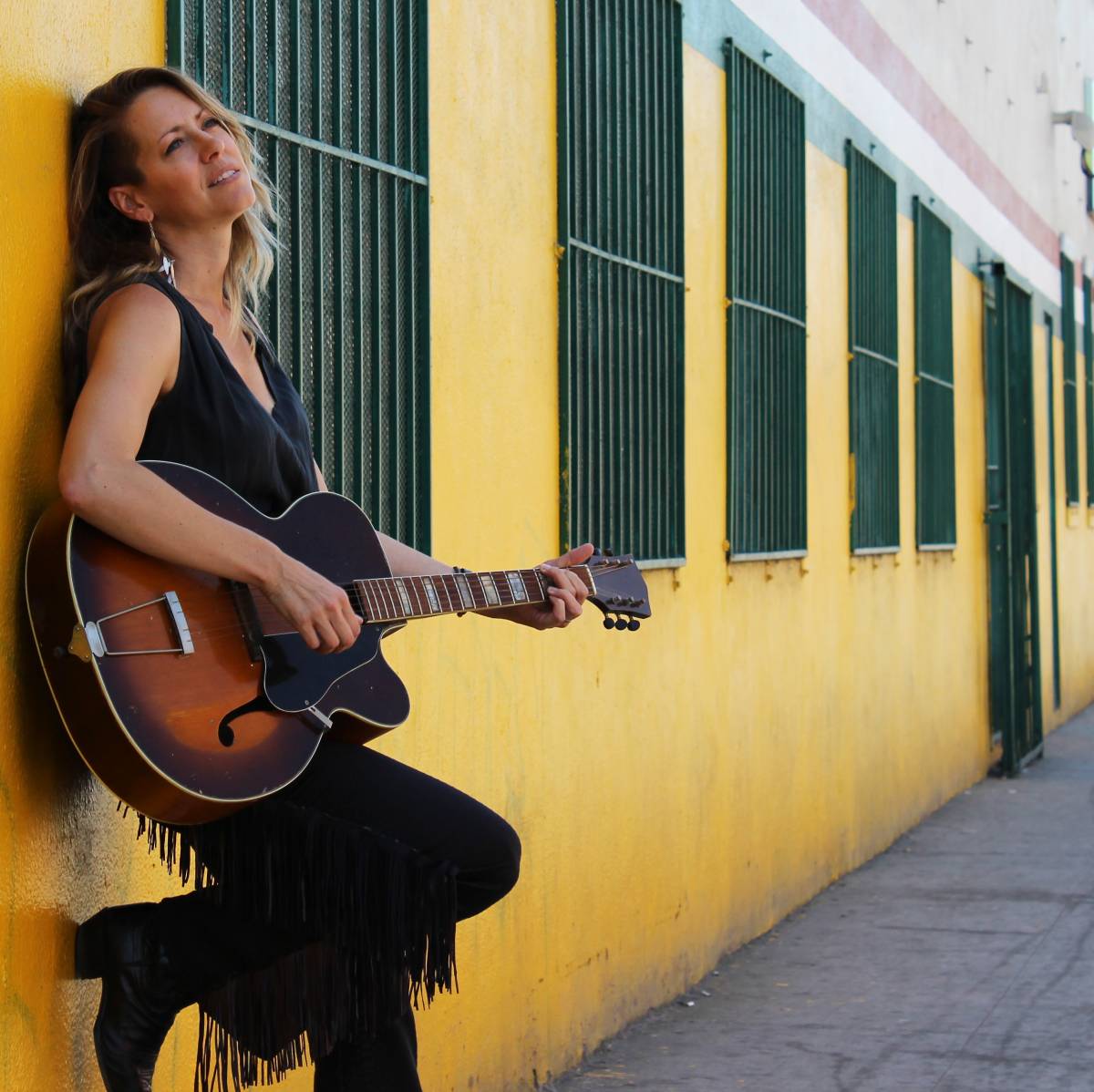 Emily has toured acoustically, led rock bands, co-written with songwriters and electronica producers alike for TV and film. She has co-written with Tim Lefebvre (David Bowie/Tedeschi Trucks Band), Dan Navarro, Ted Russell Kamp, Shane Alexander, Moby, Jimmy Lavalle (The Album Leaf), Roy Shekkid/Holmes, Geoff Pearlman (Echo in the Canyon band), Solid Stone (Toronto), Will Pharoah (Sing Engine Records), Wes Hutchinson (Sundown), Tom Glynn, Grant Langston, Art Hays, Manda Mosher, Joe Lewis (Sizzlax/REFIX) and Benji Rogers. Emily has released seven records and toured across the US and UK.
Ross Altman
When there's a cause that needs a song, Ross is there. He has written in traditions ranging from Woody Guthrie to Tom Paxton. Altman has shared the stage with Arlo Guthrie, Pete Seeger, Sam Hinton, and Johnny Walker, and he has also sung with the disadvantaged and disenfranchised, for the homeless and homebound. Ross has faced new challenges this year, but is resilient and adaptable and strong and courageous! Come and hear his insights and his music. Ever onward.
Kelly Zirbes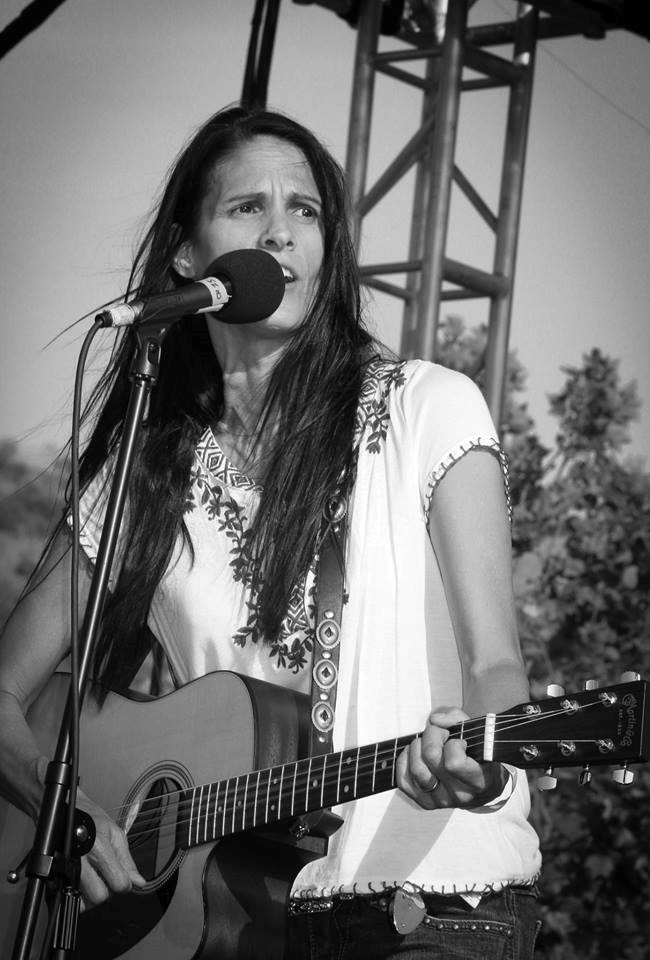 Kelly Z is a folk singer/songwriter with a heart for the blues. With 14 CDs and lots of touring in the USA and Europe, her band, Kelly's Lot, will celebrate 25 years since the first night the band hit the stage at the Roxy in Hollywood. Kelly Z met soundman, Perry Robertson, in 1996 who soon produced their 'Live at the Troubadour' CD. Within a year he joined the band, started writing songs with Kelly Z and added the Southern Rock and Texas influences that have shaped their sound. In the last 15 years they have created a Blues band that is well respected in the American Blues Scene. Some of the larger festivals they have played include: Waterfront Blues, Simi Valley Cajun and Blues Festival, Ventura County Blues Festival,  and the Lavaudieu Music Festival. Their songs have been heard in movies and television and covered by other artists.
---
FILM – Show Me the Money: Tips for Financing Your Next Film    4:30 PM – 6:00 PM 
Gerry Maravilla
Gerardo 'Gerry' Maravilla is an award-winning filmmaker and audience-building expert. His short film, "Cross", screened at festivals across the country including the Newport Beach Film Festival, San Antonio Film Festival and Los Angeles Asian Pacific Film Festival. His feature script for CROSS participated in the 2018 Stowe Story Labs. "Desert", his last short, took home three awards at Los Angeles's 2019 Connect Film Festival including the Audience Award. Previously, Gerry served as Head of Crowdfunding at Seed & Spark after he launched a successful campaign to fund, "Cross". At Seed & Spark, he helped hundreds of filmmakers reach their audience building and crowdfunding goals, while leading the team responsible for the highest crowdfunding success rate in the world — 80%. He now works as an audience building and crowdfunding consultant while in pre-production on the horror thriller, THE HALLOWEEN CLUB.
Avril Speaks
Avril Speaks has experience as a producer, director, writer and educator. She produced Nijla Mumin's critically-acclaimed feature film Jinn, which won the Special Jury Prize for Writing at SXSW and was acquired for theatrical and VOD release. She is currently in production on the film African America, which will be her third film feature film as a producer. A former professor at Howard University and a contributing writer for DearProducer.com, Avril also has been a Producing Fellow in Sundance, Rotterdam, Cannes, IFP and Film Independent labs and networks, with several films in development.
---
VISUAL – How to Photograph Your A

rt   

4:30 PM – 6:00 PM
Learn about all of the parameters for successful photography, including types of lighting, alignment of equipment, camera settings, and lens selection. Also, the use of Lightroom and Photoshop will be discussed so you can bring out the proper exposure, color balance and tonal range to match the art work. Additionally, you will be shown how to export the images so that they show successfully for web sites, gallery submissions and Calls to Artists. Watch a live demonstration of art photography, where you will learn about lighting, camera, tripods and more. Finally, handouts will be provided that will guide you to successfully create digital images of your own art work.
Mel is a Santa Clarita based commercial photographer who enjoys every aspect of photography. His studio, SCV Center for Photography provides Real Estate and architectural photography, product photography, weddings, events, pet and family portraits. Mel has been voted Best Photographer SCV for 2019, 2018 and 2017 for The Signals Best of SCV. Mel has won many awards with Professional Photographers of America, Santa Clarita Photographers Association, Professional Photographers of California, and was the 2018, 2017, 2016 and 2014 Commercial Photographer of the Year for Professional Photographers of Los Angeles County.
---