In celebration of October being National Arts and Humanities Month, the City of Santa Clarita hosts ARTober every year, offering free arts and humanities festivities throughout the month of October in the City of Santa Clarita. ARTober is a full-month celebration of the Arts.
Check back often for updates on ARTober plans for 2021 and follow ARTSINSCV on Facebook for all the latest Arts Events in Santa Clarita year-round.
.
---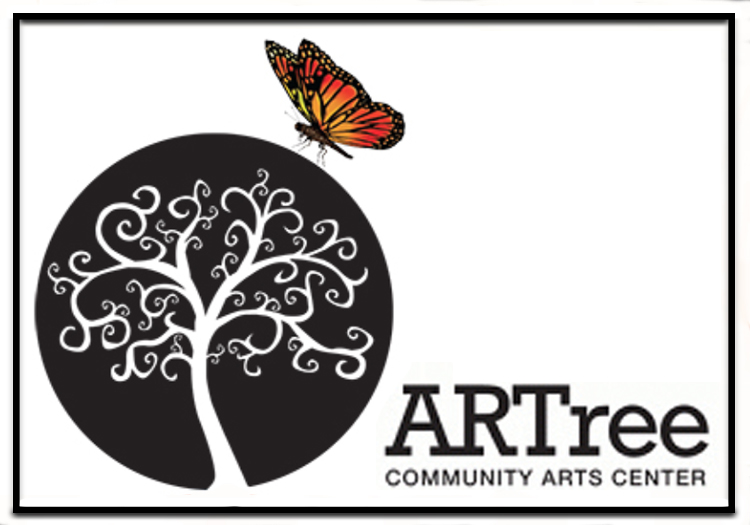 Flutterby Open Art Studio
OCTOBER 2
ARTree Community Arts Center – 10:00 a.m. to 1:00 p.m.
The ARTree is continuing Flutterby Open Art Studio on the first Saturday of every month. Free family-
friendly art projects are available.
PRE-REGISTER HERE
ARTree's Flutterby Open Art Studio is supported, in part, by the Los Angeles County Board of Supervisors through the Los Angeles County Arts Commission and the City of Santa Clarita.
---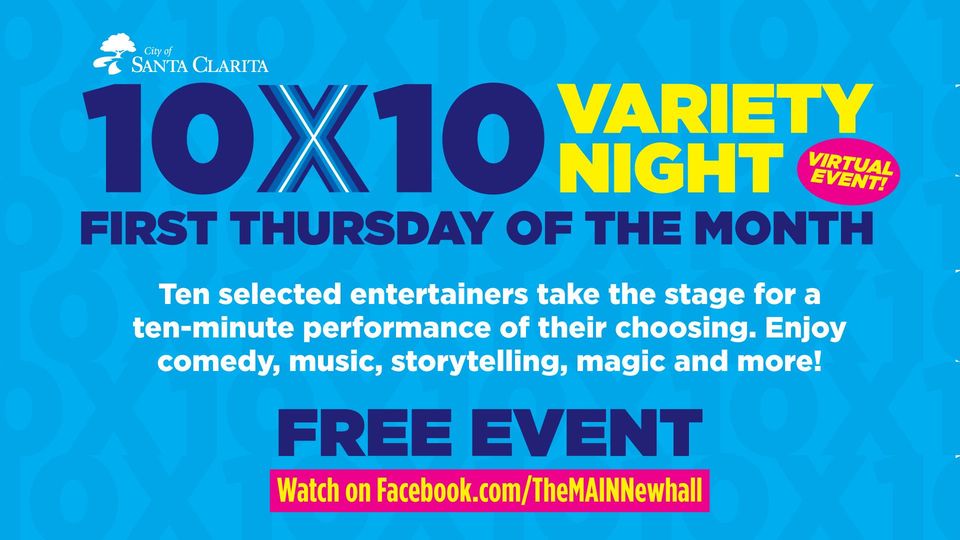 10 by 10 Variety Night
OCTOBER 7
The MAIN – 7:00 p.m. to 9:00 p.m.
10 by 10 is a variety night giving ten selected entertainers the chance to take the stage for a ten minute performance of their choosing. Audience members will enjoy storytelling, magic, comedy, improv, music, and other forms of entertainment at this ever-changing event.
Performer details coming soon HERE.
---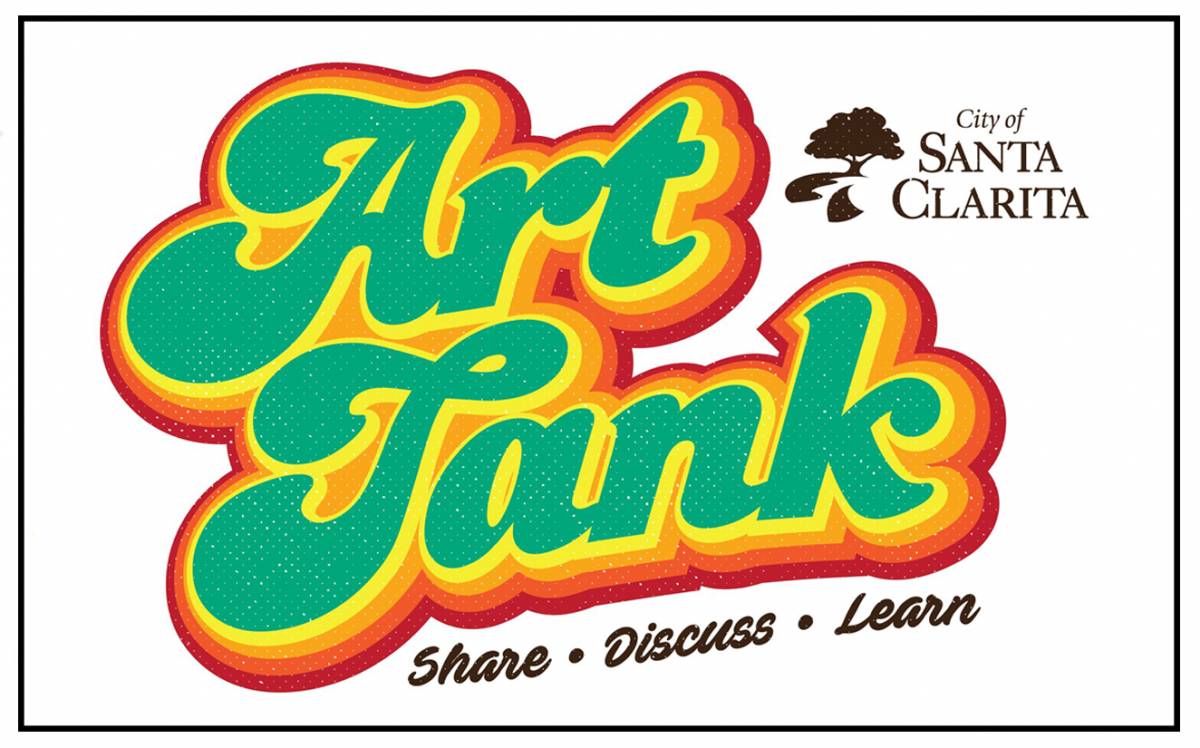 Art Tank – The Theatre Edition
OCTOBER 12
The MAIN – 7:00 p.m. to 9:00 p.m.
On Tuesday, October 12 the discussion/brainstorm will focus on "How to Market for The Main." This informal discussion on promotion should help you to develop ideas on how to get people to your event.
Join us for a two-hour "fireside chat" to talk about how to smoothly and effectively create a successful show. If you have tips, questions, challenges or ideas, please come out to Share, Discuss, and Learn.
---
Senses Block Party – Harvest Festival

OCTOBER 21
Main Street in Old Town Newhall – 7:00 p.m. to 10:00 p.m.
Stroll down Scarecrow Alley, or enter the community scarecrow contest yourself for a chance to win fa-boo-lous prizes. Pumpkin spice things up with a game of pumpkin bowling and sip on a cider from the on-street bar hosted by: The Old Town Junction. This FREE event gives attendees the opportunity to enjoy music, dancing, themed activities and more.
---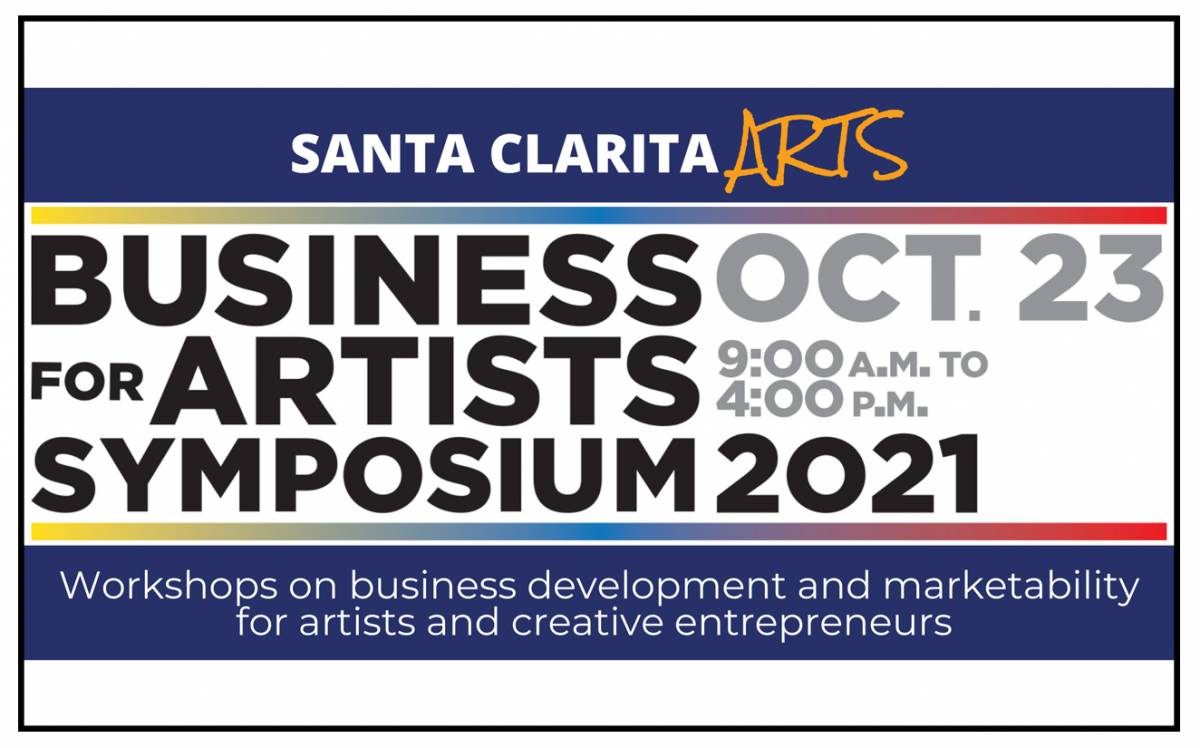 ARTS Symposium
Business For Artists

OCTOBER 23
The Centre – 9:00 a.m. to 4:00 p.m.
The Business for Artists Symposium is a one-day, in-person arts conference hosted by the City of Santa Clarita.
The Business for Artists symposium will offer nine different workshops that focus on the development of practical business and career skills for artists, featuring local speakers from California Institute of the Arts (CalArts), College of the Canyons, and The Masters University, as well as accomplished artists from the Los Angeles area.
---
The Rocky Horror Picture Show
The MAIN 
Friday, October 29, 11:30pm
Saturday, October 30, 11:30pm
Saturday, October 31, 10:00pm
Calling all Transylvanians! Join us for a screening of the cult classic "The Rocky Horror Picture Show" at The MAIN Theatre this October. Dress in a costume, purchase a prop bag from us for $5, grab a drink at the bar and get ready to have some fun. This year, we will feature a shadow cast at the October 30 event.
---
ARTober Public Art Scavenger Hunt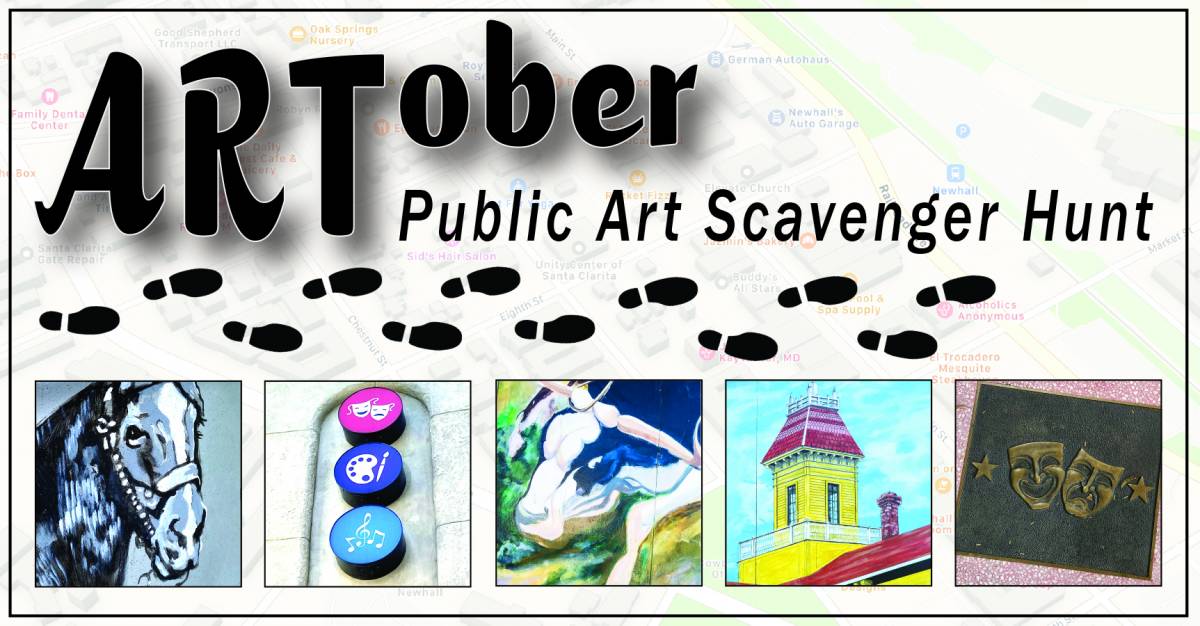 Old Town Newhall
Locate a buried treasure? Take an underwater selfie? Travel back in time? Yes, you will
do it all in the ARTober Public Art Scavenger Hunt. Use photo clues to navigate your way around
Old Town Newhall. Download and print The Hunt HERE. Plan a group outing, or make teams and crown a winner. Post your photos with #ARTSINSCV.
Abandoned Art SCV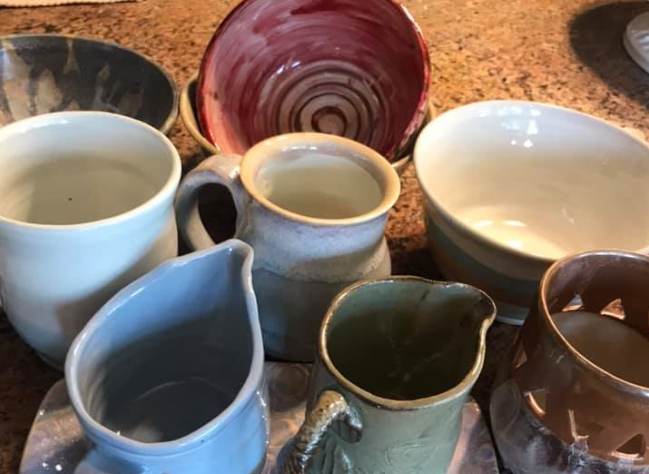 The Abandoned Art SCV group is once again hiding artwork around Santa Clarita as part of the ARTober
celebrations. Watch their Facebook page for clues each day on where to look and what you might find.
Then get ready for their two-day Autumn sale where our local SCV Potters will showcase their
work at an outdoor event this fall.
More details for all Abandoned Art activities are HERE.
.
---
Sidewalk Poetry Project 2022

Entries Open mid-October

The City of Santa Clarita is accepting short poem entries for the Sidewalk Poetry Project from residents and individuals with connections or ties to Santa Clarita. The Sidewalk Poetry Project stamps original poetry into sections of damaged sidewalks that are being rehabilitated, so final locations will be determined by availability. Selected poems may be placed near parks, bus stops, trailheads, crosswalks, schools or shopping centers. Specifics on theme and deadline coming soon! Entry details will be available HERE.
---