Tutu Ballet Academy of Santa Clarita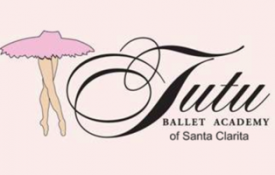 Business Name:
Tutu Ballet Academy of Santa Clarita
Tutu Ballet Academy is a full-fledged Ballet Academy with 15 levels of Ballet. They are licensed through the Royal Academy of Dance London. Ballet is the foundation of all forms of dance. It starts with little fairy ballerinas and ends with dancing on your toes. Tutu Ballet Academy believes that children have an unlimited capacity for learning if we tap into their creative learning process. Their teaching approach is creative, inspiring and fun. When a child is inspired, success and learning are sure to follow. In addition to teaching Ballet, they also follow an international curriculum to teach Tap and Jazz.