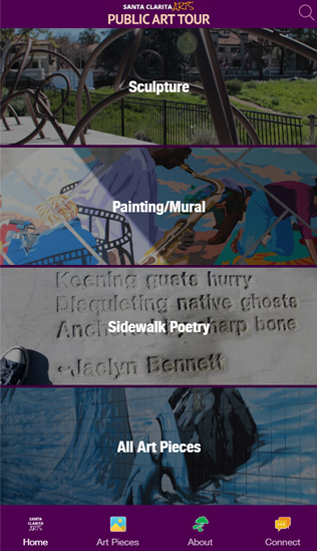 View listings of all public art pieces within the City of Santa Clarita, including photos, artist information, details about each art piece, and a map with locations and directions.
Web Version
View the mobile-friendly web version from any device.
iOS Users
Launch the new web-based app from your iOS device.
To save this app to your home screen, click the link then tap the Share button on the menu bar. Then select "Add to Home Screen".