Revolution Road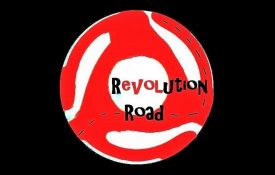 Business Name:
Revolution Road
Revolution Road is the complete package with the look and sounds of the sixties including psychedelic, flower power, British invasion, surf, rock and pop.
Revolution Road is a four-piece L.A. band, established in 2010 that will rock your venue with the best decade ever of rock & roll music. Bob, Rich, Bobby, and Craig have played with many top bands over the years, written & recorded their own music, but have come together with Revolution Road to play the timeless music that defined the Woodstock generation.
All your favorite 60's hit songs from Stones, Beatles, DC5, Kinks, CCR, Johnny Rivers, Monkees, Donovan, Steppenwolf, Standells, Byrds, Herman's Hermits, Kingsmen, McCoys, Zombies, CS&Y, and more. Feel good music that will get your audience up, dancing, and ready to party. Perfect for your summer concert series!
NOW BOOKING 2018. CALL OR EMAIL TODAY!
Rich Jones 661-244-7846 OR bookastar.com/revolution_road (Includes audio & video clips)
https://www.facebook.com/Revolution.Road.LA