Renee Bowen Photography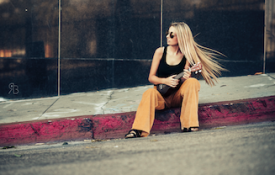 Business Name:
Renee Bowen Photography
Renee Bowen was the first professional photographer in the Santa Clarita area to offer Modern, Fashion-Inspired Senior Portraits. Her work has quickly evolved into a highly sought-after service. A photographer for many years, Renee decided to concentrate on Seniors in 2009 and her business has grown exponentially since then – her fresh, modern style attracts clients from all over the United States.
Professionally, Renee has accumulated many accolades for her work. She is a member of the Senior's Ignite Masterminds, a group of 20 of the most influential senior portrait artists & professional educators in the country. She also mentors photographers one on one and in workshop settings.