Photos by Tannaz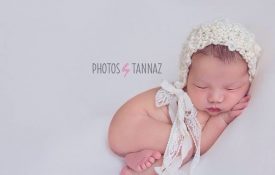 Business Name:
Photos by Tannaz
Tannaz provides a wide range of photographic services, including newborn, child, and maternity portraits.
Born and raised in Tehran, Iran, Tannaz expressed an interest in art, and especially photography, at a young age.  While still in Iran, she took private lessons to hone her natural skills as an artist, learning the many different techniques of lighting, staging, developing and how to get the best from her camera and her subjects.  Having graduated with a Bachelor's Degree in Art in Teheran, she went on to work in graphic design, though photography remained her real passion.  Her formal training continued with classes at Pasadena City College after having received a scholarship to continue her higher education.
As a photographer, Tannaz is always seeking to get the shot that captures the essence of the person or the moment.  She also has qualified make-up artists and stylists she can bring in for an additional charge.