Laurie Finkelstein Author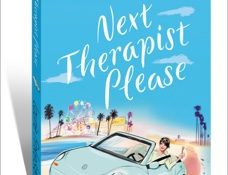 Business Name:
Laurie Finkelstein Author
Laurie Finkelstein is the author of Next Therapist Please, a romantic comedy with real life drama. Part semi-autobiographical, the main character, Janie, lives with Anxiety, Depression, and OCD as does the author. "I believe mainstreaming a character with mental illness is the first step in breaking the stigma." Laurie shares her experiences with six therapists as told through Janie's fictional story. Laurie is a member of NAMI, the National Alliance on Mental Illness and is grateful for the services they offer helping Laurie with her own illness as well as managing a special needs son. To thank NAMI, Laurie donates 10% of the sales to the local chapter.
In addition, Laurie champions those with mental illness and delivers her message of successful living with mental illness through radio, print, and on panel discussions.
Her second book, AHOOT! A Higher Order Of Thinking – A senior's experience with medical marijuana and what every marijuana virgin should know before they light up, is in a neat pile on the desk of an agent, to be published 2019/2020.
Laurie's third book, Dying to Play Mah Jong, is a romantic comedy/cozy murder mystery and is in the hands of her editor. She has a bite from an agent expecting the completed manuscript on his desk January 31st. To be published 2019/2020.