Sing, Sign & Play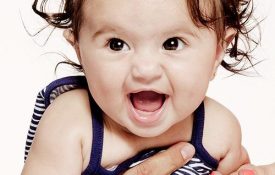 Business Name:
Sing, Sign & Play
Because Sing, Sign & Play's music and sign language classes are a place where children have fun, it's easy for parents to see how making music supports early childhood development. Discover the joy of music and sign language for yourself at a class this week!
"Ms Moira," the founder of Sing, Sign & Play is a Registered Music Together® Instructor, Board Certified Signing Smart® Instructor and is certified in the Orff Schulwerk approach for children's music education.
Sing, Sign & Play is Santa Clarita's most enduring music, sign language and learning program. Founded in 2001 by Moira Lamb, "Ms. Moira" opened her studio as a new mom and was delighted to introduce a world of learning and fun to the babies, toddlers, and preschoolers of the Santa Clarita Valley.
Raising her own children among music and sign language, Ms. Moira's continuing belief in the magical connection between music and the very young led her to Princeton, New Jersey where she became a registered Music Together® teacher in 2004. Soon, the idea for Sing, Sign & Play was "born" and she opened a new studio, which also featured Signing Smart® curriculum for Santa Clarita's little learners.