Bendorf Piano Studio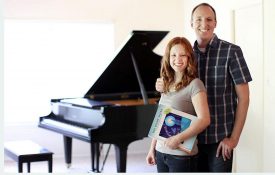 Business Name:
Bendorf Piano Studio
Adam & Anna teach piano lessons in their Valencia, CA home. They take an avid interest in the musical development of each of their students. Their students have won competitions and awards, have performed abroad, have performed as featured soloists with orchestras, have accompanied choirs and ensembles, have led worship at local area churches, and have gone on to become career musicians.