A Panel Discussion for Musicians Who Would Like to Set Up Shop at Home
May 3, 7-9 p.m.
The Centre
20880 Centre Pointe Parkway, Santa Clarita, CA
Building a home recording studio is a dream for many audio enthusiasts. With all the tools available, it's feasible to build one in a bedroom or other space in your own home, but many people don't know where to start. The panelists for this New Heights session will share with you all of the basic aspects of setting up your studio. They will discuss the equipment you will need and provide thoughts on a budget to keep in mind for the project. Panelists include Jim Jeffrey (composer, singer/songwriter, educator and music producer), Steven Leavitt (music producer, musician and audio engineer) and Thomas Brewer (re-recording mixer and 23-year veteran in the film, television and gaming industries).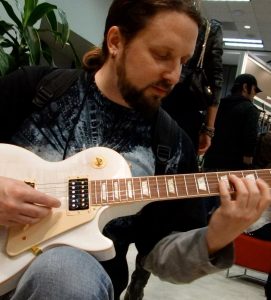 Jim Jeffrey is a performer, composer, singer/songwriter, educator and music producer working in the Los Angeles area. Recently finishing his MFA from California Institute of the Arts, Jim performs and composes in several styles from jazz and classical to popular and experimental music. Jim has taught guitar at California Institute of the Arts and continues privately and in various music studios.
In addition to Jim's work on the guitar, Jim also plays a GuitarViol, which is a bowed guitar that he constructed under the guidance of Jonathan Wilson. Instructors whom Jim has worked with include Vinny Golia, Stuart Fox, Miroslav Tadic, Larry Koonse, Sid Jacobs, Teddy Pantelas and Paul Petric.
Having worked on many records for major and indie labels, Jim understands both sides of the recording studio and regularly works on recording projects for various artists. Labels that Jim has credit on include Virgin, Columbia and Metal God Records, to name a few. Jim is available for studio and live projects as well as clinics and private lessons.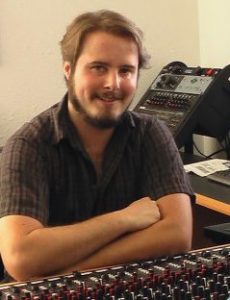 Steven Leavitt is a music producer, musician and audio engineer who is also a native of Santa Clarita. Steve has worked in a wide variety of spaces, from world-class recording studios to garages, even recording an entire album in a Venice Beach loft. In 2013, he and a group of friends tore a single bedroom down to the studs and began the long process of creating a professional recording space out of a spare bedroom in a guest house. Steve holds a certificate for Audio Engineering from the Musician's Institute in Hollywood, CA. His company, I Create Sound, advises musicians on their recording related questions.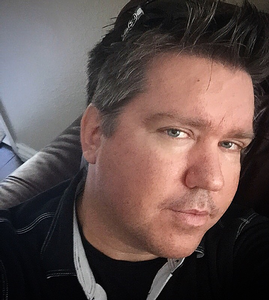 Thomas Brewer is a Los Angeles based re-recording mixer and 23-year veteran in the film, television and gaming industries. Tom currently mixes theatrical features and movie trailers for studios such as Warner Brothers, Lionsgate Films and HBO. He also mixes Cinematics and Game Trailers for Blizzard Ent., Electronic Arts, Activision and Microsoft, to name a few. Noteable game franchises include World of Warcraft, Starcraft, Diablo and Overwatch series, as well as Star Wars: Battlefront, Halo: Master Chief Collection, and Call of Duty: Advanced Warfare. Along the way Tom has supervised and built many studios and mix stages to facilitate working on these storied intellectual properties.
Tom has been nominated for ten MPSE golden reel awards nominations, winning two of them, and ten GANG awards, winning five of them. He is a member of the Motion Picture Editors Guild (local 700), Motion Picture Sound Editors (MPSE) and BMI.
When Tom is not working to advance the immersive sound industries with formats such as Dolby Atmos and Dolby VR, he can be found lecturing with organizations such as AES, MPSE and GDC or enjoying boating and wakeboarding on the lake with his family and friends.