A Panel Discussion for Independent Filmmakers, Directors and Actors/Actresses 
June 14, 7-9 p.m.
Oak Room at The Centre
20880 Centre Pointe Parkway, Santa Clarita, CA
Two seasoned editors share their top advice regarding trailers, sizzle reels and demo reels. This panel will benefit independent filmmakers, directors and actors/actresses seeking to put their best foot forward and represent themselves boldly and effectively. Join us and make sure you are making the most of your assets as you present your work (or yourself) to the entertainment world. The panel includes Jeff Johnson (of Outpost Media) and Puppett (editor and Distribution Delivery Coordinator at Seed&Spark), with moderator Jennifer Fischer (former founder/director of the Santa Clarita Valley Film Festival and producer and distributor with Think Ten Media Group).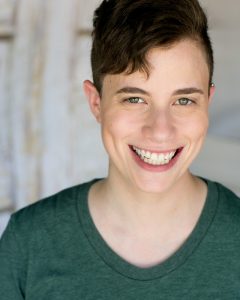 Puppett is the Distribution Delivery Coordinator at Seed&Spark. With over a decade of experience editing, Puppett specializes in short-form work. Her short films have screened at 45+ film festivals worldwide, including Slamdance, Outfest Los Angeles, and Inside Out Toronto. Puppett is also an actor, and she knows how to accentuate an actor's work in clips or demo reels. She stays up to date with video  editing standards and supplies clips and demo reels for use on Actors Access and LA Casting.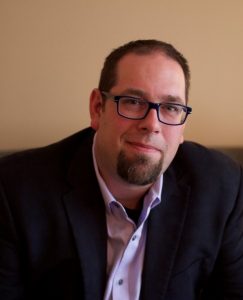 Jeff Johnson has been in film marketing for the past 18 years. He has produced award winning Trailers and TV spots at 3 different post production houses before starting his own company, Outpost Media in 2011. His clients have included Lionsgate, Disney, Dreamworks, Universal & Amazon, among others, for campaigns from Aladdin to The Hunger Games franchise. Jeff is also a stand-up comic, documentary filmmaker, play director, sometimes curler & father of 3 who has made Santa Clarita home since 2004.
Jennifer Fischer is a filmmaker, arts educator and film curator. Her last multi-award winning film, SMUGGLED, saw her tackling self-distribution and successfully securing theatrical screening events at universities, colleges and community organizations through the United States and abroad. She founded and ran the Santa Clarita Valley Film Festival for 7 years. Indiewire recognized her Film Articles and Resources Pinboard as one of the Top 10 Pinboards for indie filmmakers to follow. She holds a B.A. from Sarah Lawrence College and an M.A. from Harvard University.