Free Panel Discussion about Music for Film and Television
Wednesday, August 9, 7-9 p.m.
Oak Room at The Centre
20880 Centre Pointe Parkway, Santa Clarita, CA
Music supervisors are the often unheralded architects of movie soundtracks, the skilled specialists who match music to moments in films and TV, and help build our favorite movie music track by track. Panelists will discuss tips on how to get your songs placed, as well as current industry trends.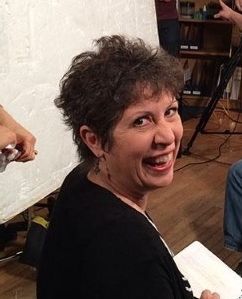 Bambi Moe has worked in theatrical, television, stage and music production, story development, and music supervision. Currently, Bambi is the Creative Content Program Producer for KLCS-TV in Los Angeles.  She is the Founder of Courgette Records, an independent record label.  She was Grammy nominated for Best Comedy album(s) for Harry Shearer's Songs Pointed and Pointless (2008) and Songs of the Bushmen (2009).
She founded the music licensing company Unencumbered Productions, a music licensing, music supervision and management company. They represented artists including Jonathan Brooke, Kenny Loggins, Marshall Crenshaw, Jane Siberry, Nina Storey, and Judith Owen.
Bambi was Vice President of Music at the Walt Disney Company from 1991 to 2001 where she supervised all creative aspects of music development and production for 994 animated television series episodes, 20 direct-to-video releases with sales of over 100 million units, and five theatrical film soundtracks totaling over $150 million in box office sales.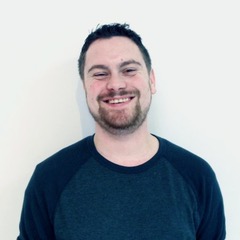 Scot Peeples is a Los Angeles-based music supervisor for film, TV, and news media. Peeples earned his Bachelor's Degree in Media Management from California State University, Northridge, and graduated from UCLA Extension with a certificate in Music Business. After finishing an internship at Lyric House Publishing in Hollywood as Music Coordinator and Licensing Specialist, he began working freelance under the moniker One T Music Supervision.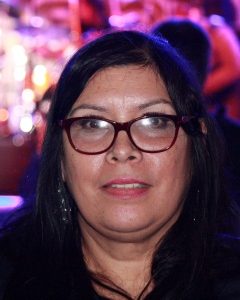 Joann LeDesma is well versed in Artist Management, Music Production, and Publishing. Her distinct ear for music analysis has landed her on the lecture circuit of some of the most well-known songwriting associations and music trade shows, including NSAI, SongNet, NAMM, SXSW, SongsAlive!, IES, Taxi Road Rally, and more.  LeDesma has worked with numerous artists, including Jackson Browne, Joe Walsh, Carlos Santana, Kenny Loggins, MANA, KISS, Tom Petty, David Crosby, Graham Nash, Taking Back Sunday, Devil Wears Prada, Aggrolites, and others.   Her credits also include music placements and programming with companies like SABAN Brands, MAZDA, General Mills, United Airlines, America West Airlines, Regal Cinemas, and more.