A Panel Discussion for Arts Organizations and Others Interested in Writing Grant Proposals
July 12, 7-9 p.m.
The Centre
20880 Centre Pointe Parkway, Santa Clarita, CA
At this panel, two successful grant writers share tips and techniques to help grant writers navigate their way through the grant proposal process.  They will show you how to write innovative proposals that are aligned with your goals, illustrate ways to present accurate budget details, and provide you with many other resources.  Additionally, you will learn effective ways to match your organizations needs and goals with appropriate funding sources.  This panel discussion will give tips and hints for both the experienced and novice grant writers.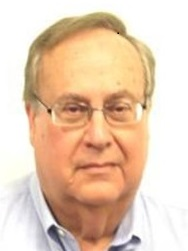 Murray Wood has been Chief Development Officer for the College of the Canyons Foundation for more than nine years. During this time, he has led the successful efforts to raise a combined total of more than $15 million dollars in contributions – guiding a successful one and a half million dollar Osher scholarship endowment initiative and just completing a major million dollar capital campaign to raise funds to build a new Culinary Arts Center on the College of the Canyons campus.
He has more than 30 years of experience as a nonprofit organizational executive and during his career has raised a combined total of more than $127 million dollars for the organizations where he served.
Murray has considerable experience as a major gift fundraiser, focusing on the fields of Health and Human Services, especially for institutions of Higher Education. He has served as Vice President of Advancement at the Monterey Institute for International Studies; as Associate Vice President for Development at California State University, Northridge; Regional Director for Ben-Gurion University in Israel; and as the Director of Advancement for New Directions for Veterans – a residential care agency aiding  homeless U.S. Veterans in Los Angeles.
Murray serves as Secretary of the Board of Directors of the Network of California Community College Foundations, is a Member of the National Advisory Board of the CASE Center for Community College Advancement, and co-founder of the Santa Clarita Nonprofit Leadership Network.
He earned his Master's Degree in Social Service in Community Organization and Social Policy Development from Bryn Mawr College, Graduate School of Social Work and Social Research, and a Bachelor of Arts Degree in English-Education from La Salle University in Philadelphia, PA.
He is also a Specialist Reserve Police Officer with the Los Angeles Police Department and is married with two grown sons and four grandchildren. He resides in Granada Hills, CA.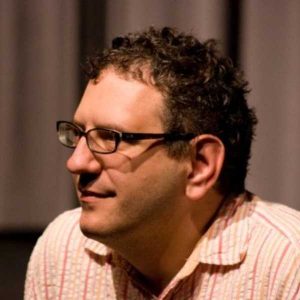 Charles Flowers serves as Deputy Director of Arts for LA, the regional arts advocacy organization serving Los Angeles County. He graduated Phi Beta Kappa from Vanderbilt University and received his MFA in Poetry from the University of Oregon. He has served as Associate Director of the Academy of American Poets, Executive Director of the Lambda Literary Foundation, and as Deputy Development Director at the ACLU of the Southern California.