A Panel Discussion for Artists
June 28, 7-9 p.m.
The MAIN
24266 Main St.
Santa Clarita, CA 91321
This FREE panel features artists that have developed a variety of ways to express themselves creatively, while at the same time monetizing those activities.  The three panelists: Ian Johnston, Jen Fischer, and Susan Lee, all explore their creativity through a variety of diverse activities.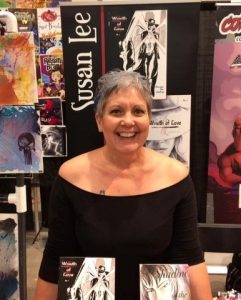 Susan Lee is a comic book creator, a fine artist, a writer and a director. Her novel, "Shadow of the Knight" has been praised as "a solidly written, fast-paced psychological thriller."  Susan has also written a graphic novel titled "Wraith of Love."  Susan is a trained Impressionist painter and has been teaching fine art and traditional drawing techniques for more than a decade.  In addition, Susan is also a theater and film director.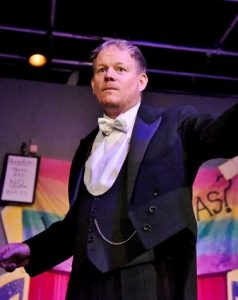 Ian Johnston is an actor, psychic entertainer, hypnotist, teacher, and fight arranger.  He has acted in theatre, film, television, opera, cabaret and radio productions including touring work in London's West End, Off-Broadway and across South East Asia.  Ian runs his own theatre company called Cavort!  He is currently touring a one-man show "The Devil Without."  In June, Ian will bring a brand new show with a mix of clowning and mentalism called "The Universe (101)" to the Hollywood Fringe.
Jennifer Fischer is the Co-Founder of Think Ten Media Group and a writer, producer, arts educator and musician. Her latest film projects, "Smuggled, and "The Whole," have screened across the United States, with "Smuggled" screening internationally as well. "Smuggled" was featured by NBC Latino, ABC, Univision and Fusion, and "The Whole" premiered at the ACLU's 50th Anniversary Human Rights Conference in New York City. Fischer's writing has also been featured in many online publications such as "Ms. in the Biz," and "The Good Men Project." She teaches piano privately and teaches music at local schools.