A Panel Discussion about Distribution, Film Festival Submissions and
Successfully Leveraging Your Independent Film
February 8, 7-9 p.m.
Santa Clarita City Hall
23920 Valencia Blvd, Santa Clarita, CA
An esteemed panel shares their experience selling their independent films. Panelists will discuss the traditional film marketplace, emerging film markets, VOD/online distribution, film festival submissions, and preparing and packaging a film for the marketplace. The panel will also include innovative film sales ideas and tips on leveraging films for future work, specifically independent short films. Join us to make sure you're making the most of all of the hard work you put into producing and completing your latest independent film. Panelists include: Liz Manashil (an Award-Winning Writer/Director who works at Sundance Institute in Funding and Distribution), Gerry Maravilla (independent filmmaker and Director of Crowdfunding Services at Seed&Spark), Lisha Yakub (Producer at Calgrove Media, who formerly packaged films for distribution at Discover Management) with moderator Jennifer Fischer (former founder/director of the Santa Clarita Valley Film Festival and producer and distributor with Think Ten Media Group).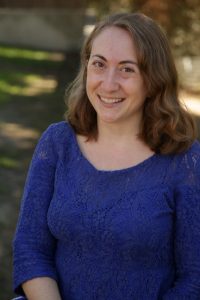 Liz Manashil earned her B.A. in Film and Media Studies at Washington University in St. Louis, and her M.F.A. from USC's School of Cinematic Arts. Post graduation, Liz spent several years as a film critic for the PBS/Hulu series JUST SEEN IT (which she also helped produce and direct). Overlapping this, Liz worked with distribution guru Peter Broderick. Her debut feature, BREAD AND BUTTER, was called "an absolute must-watch for women everywhere" by HelloGiggles. It was released by The Orchard and can be seen on VOD nearly everywhere. Liz is currently in pre-production on her next two feature films and lives in Los Angeles with her dog, Laura Palmer. She works at the Sundance Institute in Funding and Distribution.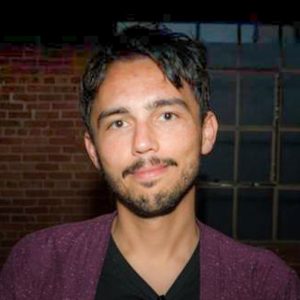 Gerry Maravilla is an independent filmmaker living in Los Angeles, CA. His short film, CROSS, the story of a Filipino-American backyard boxer in the San Fernando Valley, has screened at festivals across the country. He recently completed post-production on DESERT, an entry into the multicultural romance anthology Us/Them. He works as Seed&Spark's Director of Crowdfunding where he assists other filmmakers in reaching their financing and audience building goals. Seed&Spark also distributes films.
Lisha Yakub is a Santa Clarita-based producer currently building a brand of youth-oriented content for film, television and digital platforms. Her latest feature films, OPERATION: NEIGHBORHOOD WATCH and LIFT ME UP both received worldwide distribution. She has experience package film, television and new media projects with Discover Management and worked as a creative executive for Elsa Ramo. She also worked in the international publicity department at Sony Pictures Television. She has a B.A. from the University of Southern California and a J.D. from Hofstra Law School.
Jennifer Fischer is a filmmaker, arts educator and film curator. Her last multi-award winning film, SMUGGLED, saw her tackling self-distribution, successfully securing theatrical screening events at universities, colleges and community organizations through the United States and abroad. She founded and ran the Santa Clarita Valley Film Festival for 7 years. Indiewire recognized her Film Articles and Resources Pinboard as one of the Top 10 Pinboards for indie filmmakers to follow. She holds a B.A. from Sarah Lawrence College and an M.A. from Harvard University.